When does Bank Statement make sense for your clients?
Borrower is self-employed
Borrower can't provide tax returns, paystubs, or W-2 forms.
Borrower requires more flexibility than traditional banks can provide.
Bank Statement
Program Overview.
Loan size: up to $2,000,000
Purpose: Purchase, Refinance, Cash Outs
Loan term: 5-Year ARM/30-Year Fixed
LTV: up to 80%
FICO: 650
Amortization up to 30 years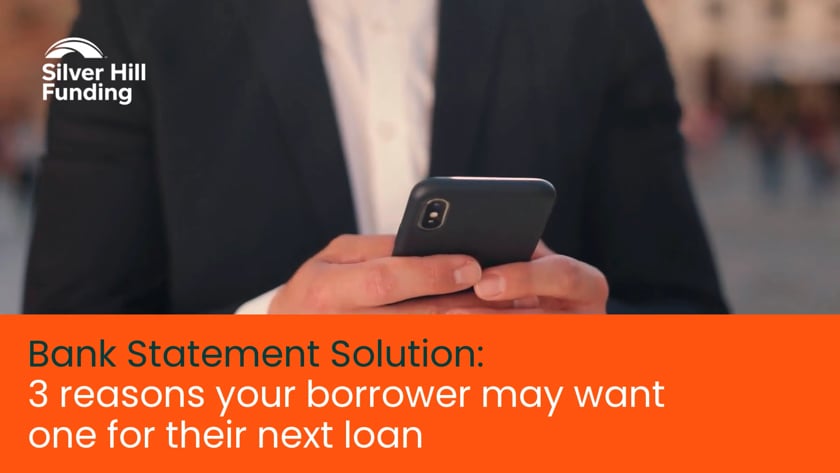 Our process is simple, smart, and stress-free.
Alternative
Underwriting

Instead of the standard Debt-to-Income (DTI) test, we perform a DSCR-based underwrite and qualify income based on the property's cash flows.
Earn More
on Your Terms

You can earn up to 5 points (3 in origination, 2 in YSP) for your pocket when you partner with our team.
Secure
Higher LTVs

With LTVs up to 80%, your borrower can secure an investment property with a lower down payment.
Become a Silver Hill Partner today.
Be our next success story.
See how this self-employed borrower took advantage of our commercial Bank Statement Program and secured a cash out on his auto repair shop by simply providing business bank statements as proof of income.
Read the Story
Want to discuss a deal?
Let's talk.
You can reach more types of borrowers and grow your mortgage business – all with the
right lender on your side. See how we can be that partner for you.